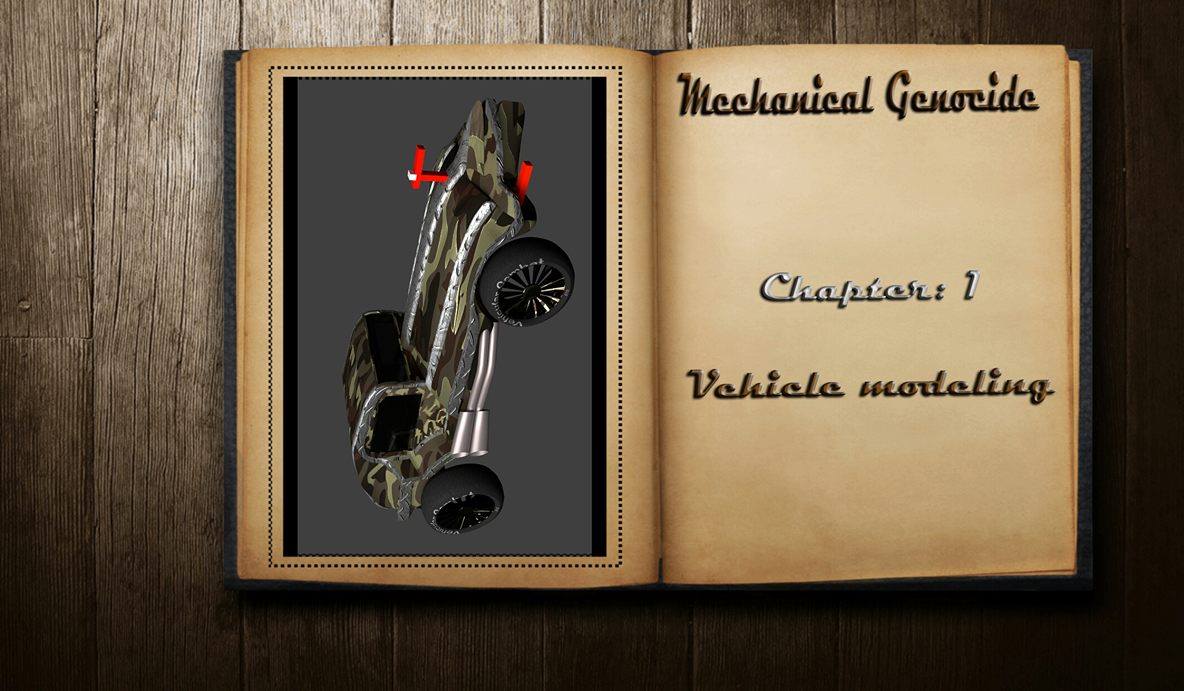 Mechanical Genocide(Dropped)
!NOTE!:
This is a very very early, offline pre-alpha stage of the game and there is much much more that needs to be done. Online is not implemented yet!! We made the decision to create a small demo to put out, to show what we have and what we plan to do with this project, so expect bugs and issues.

Mechanical Genocide:

Mechanical Genocide is a vehicular combat game that focuses on small online, match making skirmishes, mostly 1 v 1. It is set in a post-apocalyptic setting in which we plan to do different environments for maps, not just dust and desserts.

The idea behind it is that the player's must utilize their vehicle's systems, weapons, and knowledge of map to obtain victory, some skill may be a factor as well.

Vehicles are composed of three weapons, a front fixed weapon. a front gimbaled weapon, and a fixed rear weapon, an active system to aid you in combat, from boosted armor repairs to cloaking systems, and a deployable structure, from offense to supportive towers.

2 v 2 is planned, but not 100% sure about it. That's pretty much what this project is about and what we would like to do with it as we build it.

Other:
We are also looking to fill some positions for people who would like to help/participate with the project and maybe grow with us as a team for future projects. Currently we need another 3d modeler and a concept artist. You can contact me through this email: Sebk.stuff@gmail.com.
Download
Click download now to get access to the following files:
Mechanical Genocide Offline Pre-Alpha v0.02
113 MB